Coaching and the health sector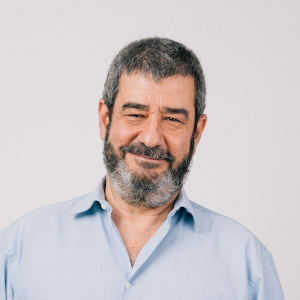 By: Jordi Vilà
koa – kura
Master in HR Management EADA, PDD at IESE
Master in Emotional Ecology
CPCC Co-Active Professional Coaching Certificate at CTI and ICF Master Coach Certified
Coaching and the health sector, coaching and health
Coaching and the health sector, coaching and health, these are combinations that sound enticing for a group of people who take care of us on a daily basis, a group subject to great pressure whose members need to encounter a way to loosen the pressure valve.
Professionals in the sector tell us the healthcare profession is reached through vocation. They train for many years to be able to provide their services optimally, and I can attest to this after a personal experience receiving critical treatment.
The goal of the Master's Degree in Health Coaching
Our mission is to train this group of professionals in the area of Coaching, equip them with skills and tools that will facilitate communication with their colleagues, managers, mission partners, as well as all individuals and groups with whom they interact.
Over the years that I have been training coaches, I have always observed a process of personal transformation, a journey into his or inner self for each student to discover their own angels and demons, their own lights and shadows.
The idea is straightforward and realistic, consisting in inviting participants to explore from a different perspective, to journey within oneself in order to be able to venture outward. Our programme therefore starts with conceptual bases before proceeding to the first of the journeys, that of self-discovery.
Faculty of the Health Coaching Master
Our faculty is made up of coaching and management professionals who lead or have led diverse teams including professionals from the health sector who are attending patients and providing the care in which they were trained, which has brought them so many experiences and emotions. It is a diverse and complementary faculty.
Observing reality from the other's point of view, learning to listen beyond what is being said, and being able to perceive the wishes and fears of the people we interact with all combine to allow reality to become far more encompassing.
It is about accompanying others on the path on which they want to start or proceed rather than about teaching or guiding in themselves. The mission is to highlight coaching as an accompaniment process.
Can you visualize the potential for self-growth that can be achieved with the ability to observe events from that point of view? I don't know what your experience will be because it will be your own, what I can guarantee is that it will be transformative, that it will reveal in you a certain way of handling yourself and seeing others that may not have existed before. Would you like to accompany us on this trip?